If you're looking for an affordable rental car in Rockville or the Greater Washington D.C. metro area, look no further - DARCARS Nissan of Rockville is your best bet. At DARCARS, we offer very competitive Nissan rental rates that attract countless customers in Maryland, Virginia and Washington D.C as well as many rental options that are just as good as new to fit your personal taste. Please contact DARCARS Nissan to reserve the Nissan of your choice. 
Call DARCARS Rentals at: (301) 212- 4725 for availability and pricing info.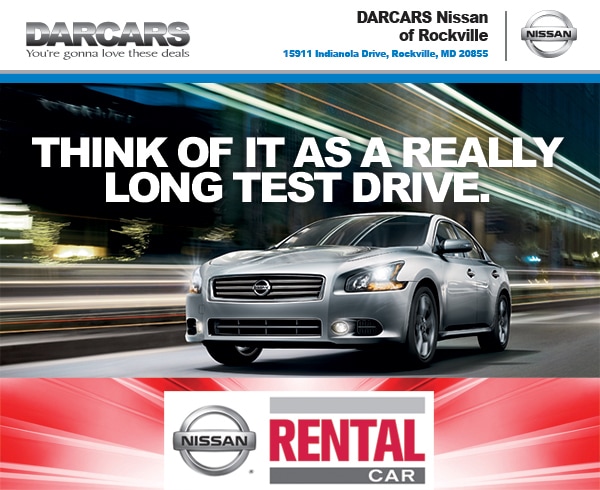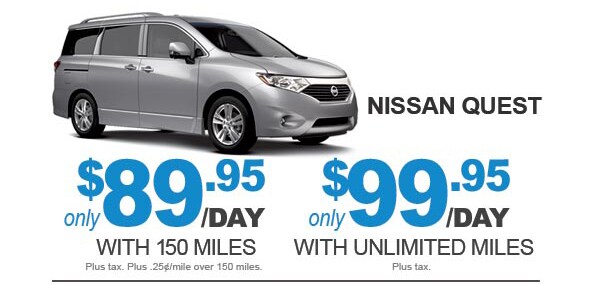 O
ur prices vary based on the season, demand and our competition. We recommend calling for availability and details about pricing.